Cleaning the movement.

Conservation of the movement.

Bushing wooden movement plates.

Historically accurate types of glue.

How to make hide glue.

Understanding wood characteristics.

Making wooden movement clock tools.

Repair of the pillar posts.

Tools needed in wooden movement repair.

Pivot repairs.

Pivot replacement.

Weight cord replacement.

Tooth replacement.

Set up in the test stand and testing.

Building your own wooden movement test stand.

Replacement of the count wheel retainer.

Repair of strike levers.

Casting parts.

Assembly and disassembly.

Wheel restoration. See photos to the right --->
This course contains all new and expanded information not covered in any of the previous courses.
How to order Go to the next page
Wooden Works Movement Repair.
Music playing on the video preview is for preview only, not on the actual DVD video.
Examples of wheel repair and restoration.
One of the subjects taught in this course.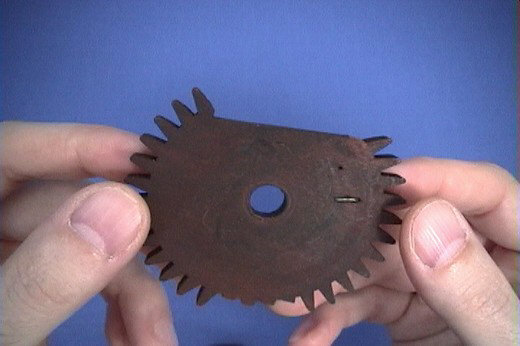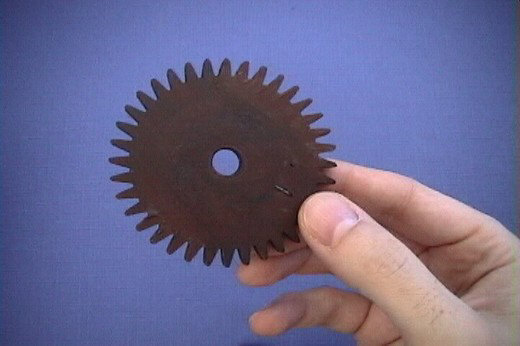 Wheel #1 as found condition. Wheel #1 restored.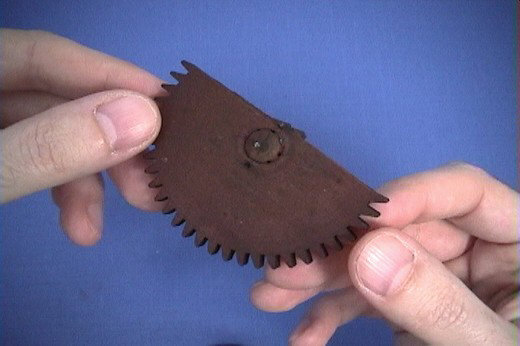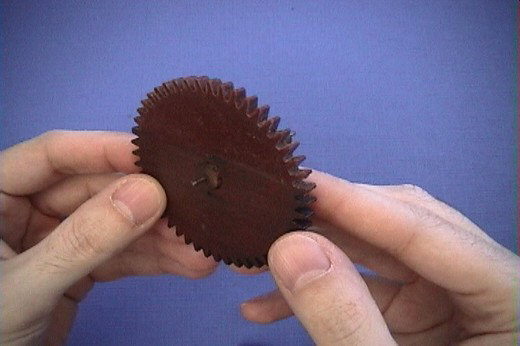 Wheel #2 as found condition. Wheel #2 restored.