The Antique Watch repair 2 course package
If you collect and enjoy watches, want to learn watch repair, this package of 2 watch repair DVD courses is for you. No previous watch repair experience needed. Watch and learn how to repair watches by video. 5 DVDs and a course manual is included.
Start with "Introduction to Watch Repair" to learn the basics. This is for the beginner who has never worked with watches and for those who want a better understanding of the basics to correctly get started in watch repair.
"The Watch Repair Course" is a beginner course that follows the "Introduction to Watch Repair". In this course you will immediately start working on watches.
This is the first time this much detailed information has been made available for the watch repair beginner. Many details have been addressed that are not found in any other books, or any other watch repair courses designed for the beginner. Several different watches are examined in this course. Many other courses use only one watch through the entire course. This watch repair course includes several different American Watches and how to service and repair the English fusee watch movement.
These courses are designed for the beginner. They also have much to offer to a seasoned veteran of antique watch repair. There is no other watch repair DVD or video course available with this amount of instruction and detail. All lessons are filmed in high quality digital widescreen video with digital Dolby sound quality. Visually stunning! Perfect for widescreen flat televisions, computers and laptops. The easy to follow step by step approach guides you quickly through the basics and through intermediate level watch repairs. More than just cleaning or servicing the watch. This course includes many techniques and tips not normally covered or explained in other books or lessons.
No confusing and hard to understand books and manuals. See and understand with close up shots of actual live watch repairs. Learn with minimal and common tools. Many of the tools are adapted for watch repair from everyday ordinary items. Not a lot of expensive equipment required to start repairing watches. Learn about the 9 basic tools you need to start watch repair.
Wrist watch or a pocket watch?
The easiest way to learn watch repair is on a pocket watch. The parts are larger, easier to see and manipulate the parts. Once you master a pocket watch, you can move on to wrist watches. All mechanical watches are about the same. The main difference between a pocket watch and a wrist watch is the size. So if you want to learn to work on a wrist watch, first learn on a pocket watch.
This watch repair 2 course package consists of 1 DVD for the "Introduction to Watch Repair". 2 volumes for a total of 4 more DVD discs playable worldwide. A course manual is included. Total course running time approximately: 5 hours and 30+ minutes for all 5 DVDs.
There is a detailed 38 page watch repair manual full of additional tips, illustrations and diagrams. Also a DVD - video program outline separated by DVDs and divided into chapters for each DVD. Great for going back to segments in any of the DVDs you may need to review. All tools, materials, and equipment used in this video course are listed in the manual for easy reference to type, make, and where they can be purchased. The manual also includes more information, notes and tips not included in the video portion of the courses.
Go to the testimonial page to read the responses from other students about these courses.
Click here to view, print or download the full
course outline and watch diagrams.
Click below to view in High Definition HD widescreen with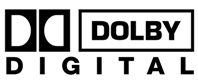 If you have difficulty viewing this video, double click on the video.
Click below to view in Standard Definition SD widescreen with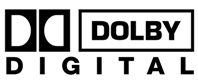 Preview Version 2