Go to the next page Menu page Order now Home page
_______________________________________________________________________
The clock repair course consists of 2 volumes for a total of 4 DVD discs playable worldwide. Total course running time: 4 hours and 21 minutes. A detailed 38 page instructional repair manual is included. The price is $99.95. Shipping is FREE to anywhere in the World via United States Postal Service.
View DVD pictures here!
Actual individual frames from the DVD and video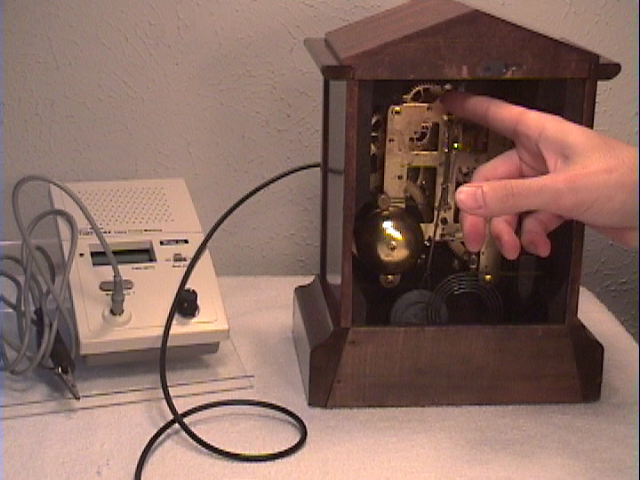 Setting the beat.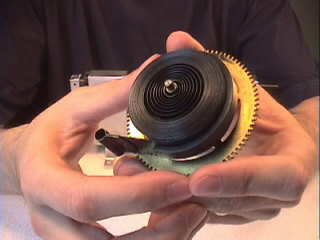 Working with mainsprings.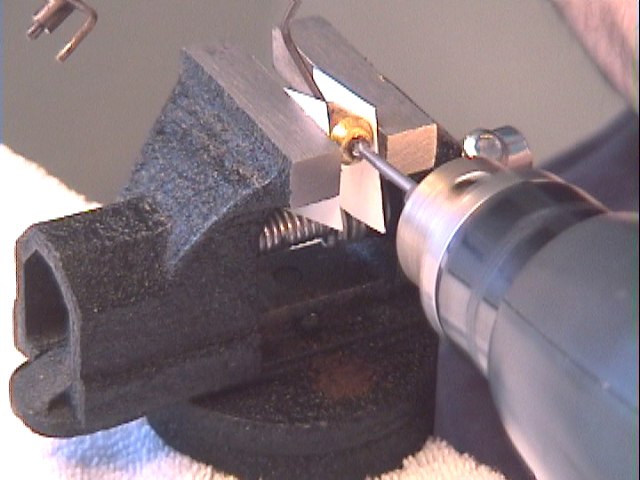 Use of the drill in clock repair.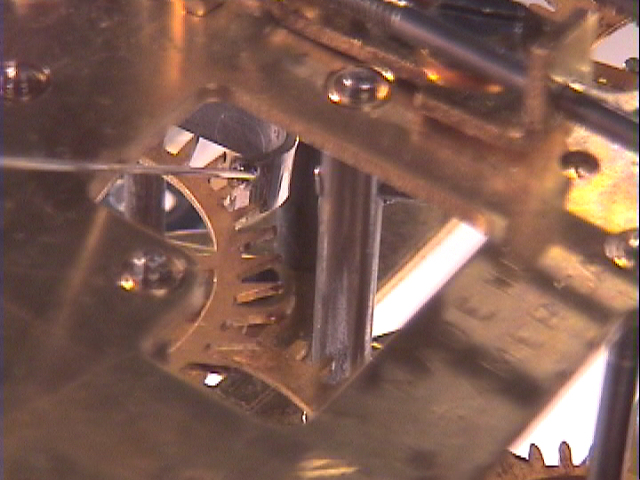 The verge and escape wheel.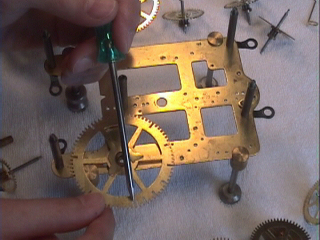 Examining the count wheel.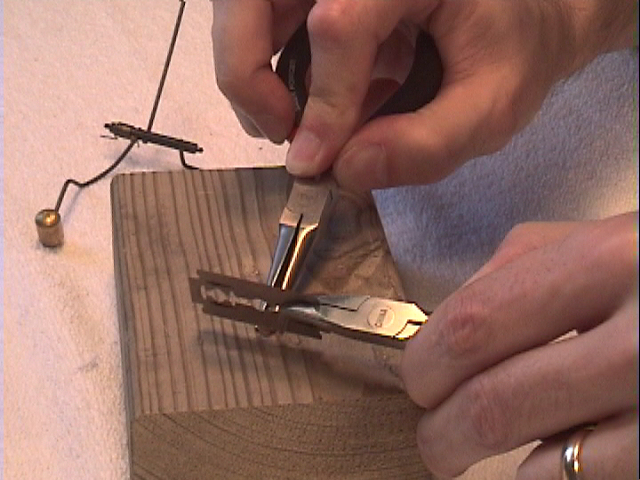 Repairs with basic tools.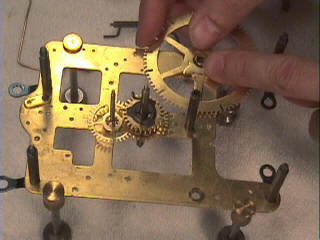 Assembly of the strike side.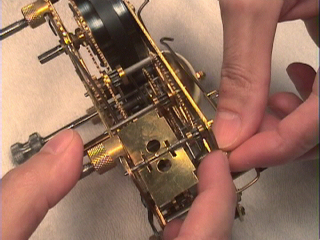 Adjusting the governor.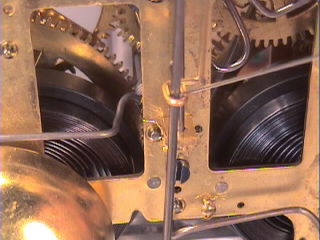 Close up of the crutch.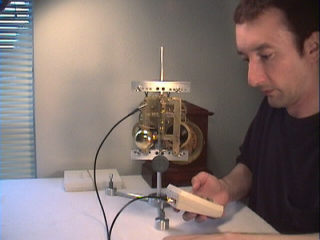 Using a beat amplifier.