Pictures from the DVD/video
Go to the next page Menu page How to order Home Page
_____________________________________________________________________________________________
The clock repair course consists of 2 volumes for a total 4 DVD discs playable worldwide. Total course running time: 4 hours. A detailed 36 page instructional repair manual is included. The price is $99.95. Shipping is FREE to anywhere in the world via United States Postal Service.
View pictures from the DVD/video here.
Filmed in digital video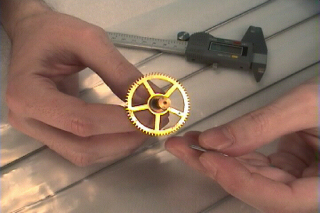 Wheel arbor repair.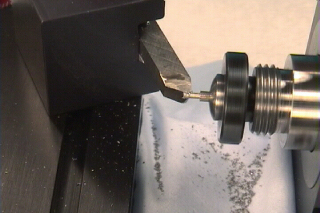 Using a lathe to cut a new arbor and pivot.
Repairing escape wheel teeth.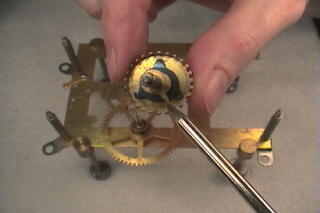 Troubleshooting the motion works.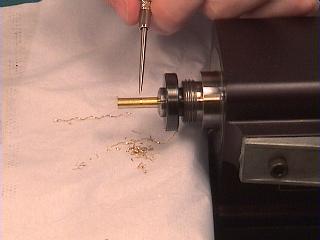 Making a brass tool on a lathe.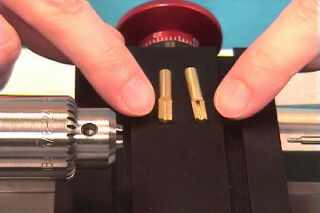 Making your own pivot supports.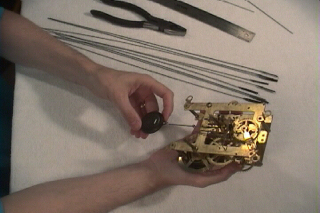 How to replace the pendulum assembly.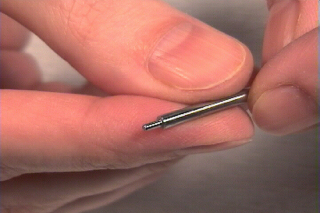 Making a new arbor.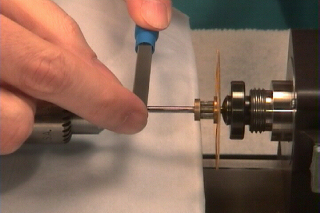 Using a pivot file.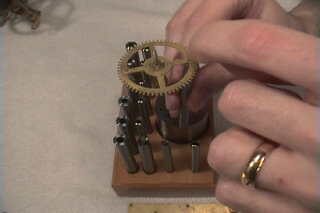 Repairing lifting pins on a strike train wheel.