Member #152445
Associate member of:
The British Horological Institute LTD
#20345

Member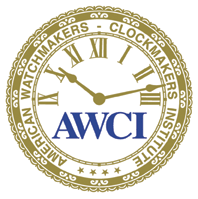 Member #33233
American Watchmakers-Clockmakers Institute

Member

Member
My interest in clocks, watches and antiques started 25+ years ago. My wife Cynthia wanted to buy an antique tambour (camelback) clock like the one her parents once had on their mantel. Before that time, my grandfather gave me his antique pocket watch.
Since then we have accumulated several tambours and a wide variety of many other types of antique clocks and watches.
Most of the clocks and watches we bought needed some work, or did not work at all. That is where I came in to learn to fix them all!
I still continue to buy, sell, repair, and collect many antique clocks and watches.
For most parts of the U.S., and outside of the U.S., there are very limited resources to learn clock and watch repair. These DVDs and videos are for those people who have some or no access to antique clock and watch repair and restoration training.
Learning from books and manuals can be confusing and frustrating. It can be difficult trying to recall what you previously learned in a class. That is why I have created these DVDs and videos for you. Even though I have learned from many books and manuals, nothing beats someone showing and telling.

Clock and watch repair educational classes and certificates:
Kitchen Clock Repair

Jewelers Lathe I - for clocks and watches

Jewelers Lathe II - for clocks and watches

Micro Lathe I - for clocks and watches

Micro Lathe II - for clocks and watches

F102 Time and Strike Clock with Going Barrel Repair

Wooden Gear Clock Repair

F101 Introduction to Basic Time & Strike Clock Repair

Spring Barrel Clock Repair

F103 Chime Clock Repair

Clock Repair Troubleshooting

Wood Case Restoration

F301 Introduction to Basic Pocket Watch Repair

F301A Intermediate Pocket Watch Course

Antique Pocket Watch Repair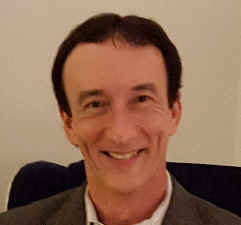 John Tope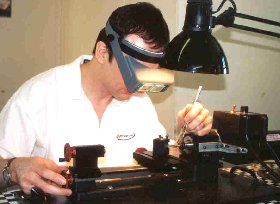 Examining the next procedure.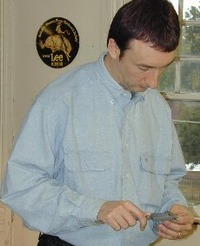 Taking a measurement.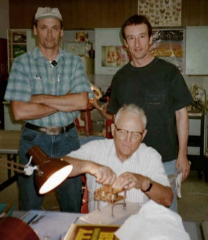 With fellow classmates at a NAWCC clock repair class in Oklahoma.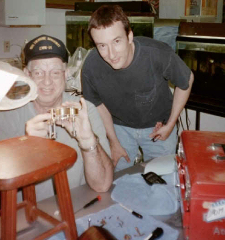 Examining a movement with a fellow classmate at a NAWCC clock repair class.