Click below if you cannot view this video from the links above.
Clock Repair 1 and 2 video preview
Music playing on the video preview is for preview only, not on the actual DVD video.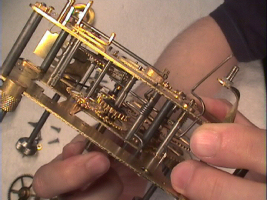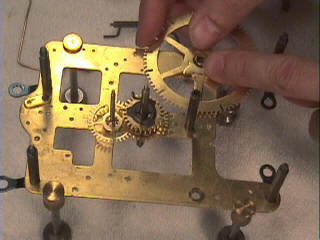 (actual frames from the video)
The clock repair course consists of 2 volumes for a total of 4 DVD discs playable worldwide. Total course running time: 4 hours and 21 minutes. A detailed 38 page instructional repair manual is included. The price is $99.95. Shipping is FREE to anywhere in the World via United States Postal Service.